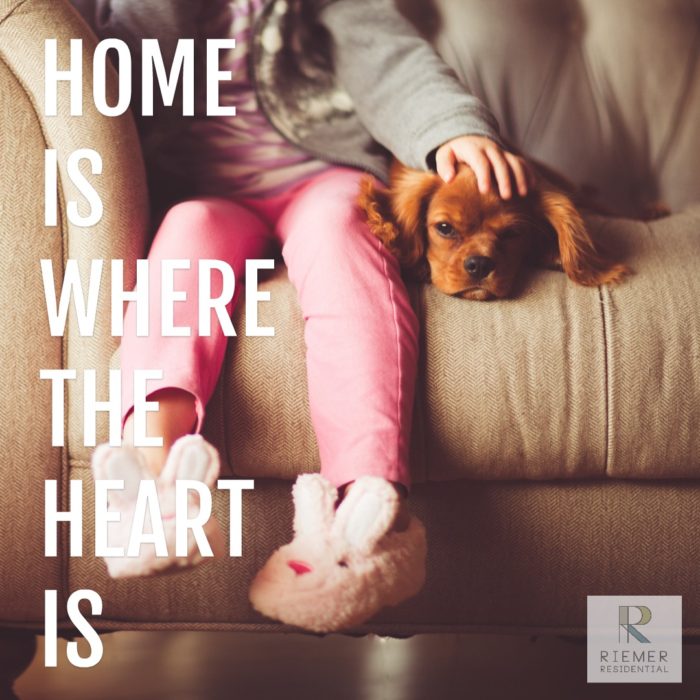 "Home is where the heart is" can sound soo cliche-y, but it's true. Since I started selling real estate I have learned that beyond being the place where you reside, the location of home is just as important as the house. For example, a Home to some people is a house nestled in a remote neighborhood with no chance of neighbors infringing on their privacy. A place where they can "get away" from the outside world and enjoy the peace and quiet. These people care less about the location of the neighborhood and more about the house itself. Then there are the "I want to see people walking their dogs" clients. This person wants their future home to be a place where they can sit in their front yard and chat with their neighbors, who are also outside. This person would never in a million years live in a private, secluded home located away from people. Different strokes for different folks. Because of this one of my first questions upon meeting a new client is "What do you consider home?" and I sit back and listen. The answers always vary from the actual house needs/ want to*surprisingly* nothing about the actual house and everything about the neighborhood. Whichever you prefer, we are a team of real estate savvy professionals ready to work. If you are thinking about moving and would like to know more about how we work for you. Give Shannan a call 512-762-9205 or email us at hello@riemerresidential.com
About the Author:
 Co-owner of Riemer Residential, Shannan takes her role as a referral only, trusted professional seriously, setting high standards for her team, to ensure a seamless and pleasant client experience whether buying or selling.
Shannan began her professional career at Dell Computer Corporation in the late 90′ and credits Dell's state of the art, solution-based sales training for her successful real estate career. In 2002, Shannan worked as an onsite sales agent for Centex homes, learning ins and outs of neighborhood & land development, home building, and marketing. In 2005, She decided to join her husband, Chris, in residential Real Estate. For Shannan, residential real estate is a natural fit and she has never looked back. More….