Riemer Residential is an experienced, Austin savvy real estate firm dedicated to perfecting the client experience. Over 25 years of combined real estate experience, our mission is to educate our clients on the robust real estate market while providing superior, hands-on service.
Meet Riemer Residential: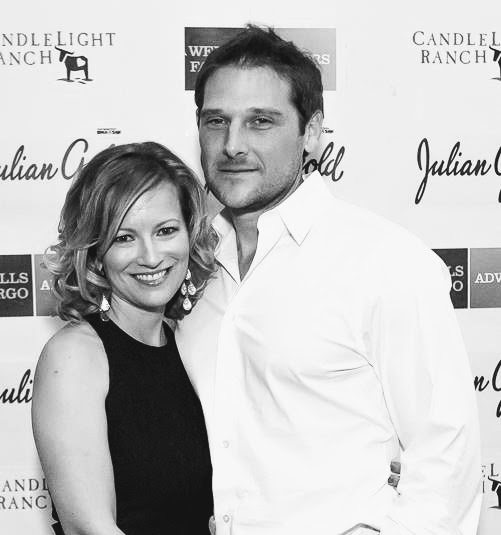 Chris Riemer | Broker + Investor
As a native of Austin, Chris possesses an intimate knowledge of the city's history and character. Chris is a quintessential laid-back Austinite, but don't let that fool you, He is aggressive when it counts and has an unmitigated resolve to negotiate the best deal in this restless and competitive real estate market.
Chris started his professional career at Dell Computer Corporation in early 2000 where he consistently reined the top spots on the sales floor. After a couple successful sales years at Dell, Chris joined the real estate industry by obtaining his residential real estate license in 2002. 
As a real estate investor, Chris understands the numbers and shares his valuable knowledge with his clients. 
 In his spare time, Chris enjoys traveling, exploring new restaurants and soaking up Austin life with Shannan and their two boys. 
Shannan Riemer,CLHMS  | Real Estate Agent 
Co-owner of Riemer Residential, Shannan takes her role as a referral only, trusted professional seriously, setting high standards for her team, to ensure a seamless and pleasant client experience whether buying or selling. 
Shannan began her professional career at Dell Computer Corporation in the late 90′ and credits Dell's state of the art, solution-based sales training for her successful real estate career. In 2002, Shannan worked as an onsite sales agent for Centex homes, learning ins and outs of neighborhood & land development, home building, and marketing. In 2005, She decided to join her husband, Chris, in residential Real Estate. For Shannan, residential real estate is a natural fit and she has never looked back. 
Ask her what she loves about real estate and she'll ask if you have a minute. It's not a short answer. A born people person, Shannan adores "the hunt" for her buyers' houses, but no more than connecting them to neighborhoods based on her initial lifestyle interview. The neighborhood is just as important as the house since everyone wants to feel connected to their immediate community at some level. With sellers, Shannan unleashes her characteristic creativity, from inspired staging to a well-designed marketing plan. She sweats all the important big (and little) details, taking pride in never disappointing clients.
Shannan believes her mission in life is to leave the world better than she found it, because of this, when Shannan is not working, she is usually volunteering for several different causes. Some of which include: Shalom Austin's Women's Philanthropy Division, Generation Serve, Candlelight Ranch and Highland Park Elementary's PTA. 
Shannan is a Certified Luxury Home Marketing Specialist and a member of the Luxury Institute's Million Dollar Guild. 
Nicole Cukierman | Real Estate Agent

Native Texan, Nicole Cukierman, loves everything about Austin, from hiking in the Hill Country, paddle boarding on Lady Bird Lake to exploring the city's burgeoning food scene. She brings that excitement and passion to help her clients connect with their community and find the perfect place to call home.
Nicole's goal for every client is to make the search for a new home a pleasant and informed process. Her toolbox includes not only the latest technology and market research strategies, but also creativity and innovation to exceed her clients' expectations.  Nicole works closely with her homebuyers to understand their needs and she vigorously advocates for them throughout the entire process.
Being a part of, and giving back to, the community is important for Nicole and her family. For the past several years she and her husband, Iser, have supported Candlelight Ranch, Community First Village, and Shalom Austin. They continue to be strong supporters of the ADL, which secures and defends civil rights for all.
As well, for the past few years, Nicole and her husband have bought and developed duplexes and single-family homes.  Nicole has extensive knowledge from development to the finished project. She has worked with the city of Austin, builders, architects and everyone in between to complete and sell their finished homes. Passing this knowledge onto her buyers and sellers is another benefit to the success Nicole brings to the relationship.  
Nicole grew up in Houston, but she got to Austin as fast as she could. Along the way she and her husband lived in Caracas, Venezuela, for 2 years where she taught English at a private institute for adults. They have three children, and when they aren't exploring everything Austin has to offer, they are on the road, visiting beautiful places across the US and traveling as much as they can.
Follow her on Twitter at @ATXHomeGirl for her musings on living the good life in Austin. As well as her Instagram page, homegirlatx, for design inspirations happening around town.